COURSE OVERVIEW
Instructor-led Classroom-based & Live Virtual Online Training

Hands-on Training

Free Study Material

Lab Exercises

Unlimited Lab Access

100 % Passing Guarantee

or Free Re-training
Fast Track




Days: Monday-Friday




Duration: 8 days

Slow Track




Days: Saturday/Sunday Only




Duration: 8 Weeks
Study Modes:
SAP Leonardo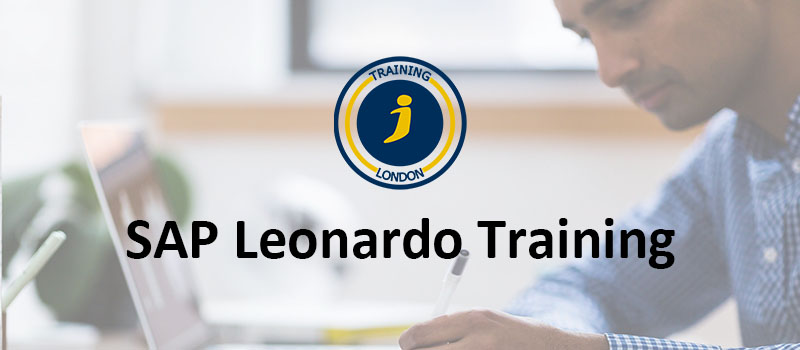 For More information call us on
SAP Leonardo is a complex network of interconnected systems that allows a focused approach towards designing thinking and problem-solving methodologies along with packaging technologies to address the business challenges. It makes SAP applications more intelligent and capable by enabling the integration of multiple SAP products with emerging technologies.
It offers Machine Learning (ML) technology training models that can be utilized even by a beginner who does not have extensive experience of working with ML technologies. SAP Leonardo also offers the resources for the development of intelligent applications without having to maintain its infrastructure and AI-based recommendation capabilities that allow your business to make informed decisions.
Looking For a
2-12 Months
Training?
SAP LEONARDO
Understand SAP's Leonardo module's key concepts.
Understand the design philosophy of SAP Leonardo
As an associate-level SAP Leonardo Technical Consultant, you can apply the expertise learned to advance your career.
You will have a strong understanding and practical knowledge about SAP Leonardo and you will be able to develop an end to end scenario on SAP Leonardo.
Start Date
Timing
Days
Duration
Mode Of Training
Price
Reserve Now
15/09/2020
Places available
10:00 – 18:00
Sunday Only
5 Weeks
Classroom Based
£850
15/09/2020
Places available
10:00 – 18:00
Monday-Friday
5 Weeks
Classroom Based
£850
15/09/2020
Places available
10:00 – 18:00
Saturday Only
5 Weeks
Classroom Based
£850
15/09/2020
Places available
10:00 – 18:00
Monday-Friday
5 Weeks
Classroom Based
£850
15/09/2020
Places available
10:00 – 18:00
Monday-Friday
5 Weeks
Classroom Based
£850
15/09/2020
Places available
10:00 – 18:00
Monday-Friday
5 Weeks
Classroom Based
£850
15/09/2020
Places available
10:00 – 18:00
Monday-Friday
5 Weeks
Classroom Based
£850
15/09/2020
Places available
10:00 – 18:00
Monday-Friday
5 Weeks
Classroom Based
£850